Want to be my Valentine this Sunday from 4-5:30 p.m. ET/1-2:30 p.m. PT? Watch your inbox on Friday for details on how you can join this fun Happy Hour Valentine's Day Event.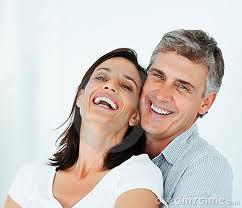 Sometimes it feels like there's no one out there to date.  Know what I mean?
Of course, you do.  Every woman feels this way at one time or another.
In today's blog, I'm going to share 11 types of men that are out there to date.
Some are keepers. Some are not.
Either way, this list will help you see who the perfect man is for you.
Type #1-The Bad Boy
He's a favorite because he's gorgeous, charming and knows how to make you feel amazing.
But he's also a major player who will break your heart.
Fun to play with, but not good for long-term relationships.
Type #2-The Needy Man
While you're in the emailing process, he's already thinking of you as his girlfriend calling you honey or my…